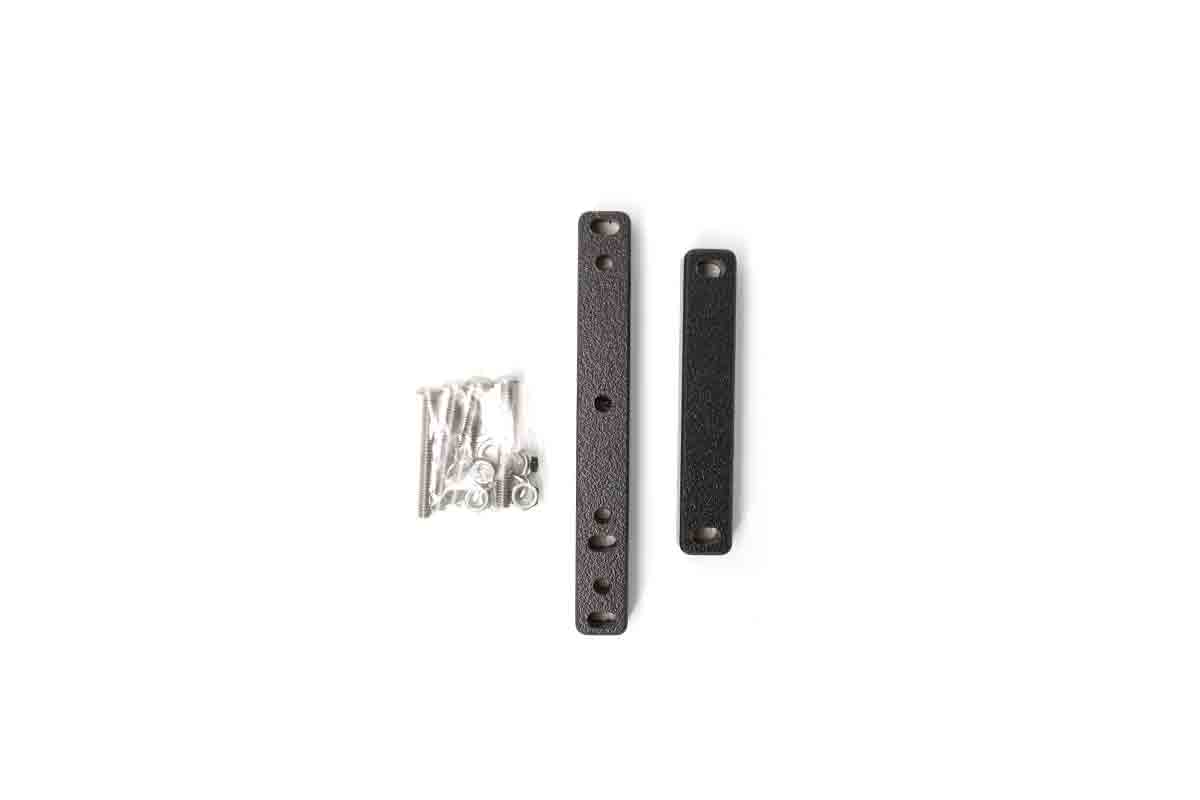 Hooptie Retrofit Kit
If you have a pre-2016 Xtracycle EdgeRunner, or FreeRadical / Cargo Joe / Radish / Surly Big Dummy with a plastic FlightDeck, you will need this retrofit kit to properly install the LT2 Hooptie.
The LT1 Hooptie (no longer in production or available for sale) does not require this retrofit kit. Older FlightDecks with decks thicker than .5″ will require the addition of longer bolts (not included).
If your bike has a wooden SnapDeck or the metal Surly Big Dummy deck, you will first need to replace that deck before installing a Hooptie. Items required are an LT1 version 2 FlightDeck and Superhooks (1 set if not also installing a child seat, 2 sets in installing a child seat).
Not sure if your bike is all set up to install a Hooptie? Check out the "What do I need to install a Hooptie on my bike?" Knowledge Based Article to make sure you are good to go.