Family Biking Programs at Bike Works!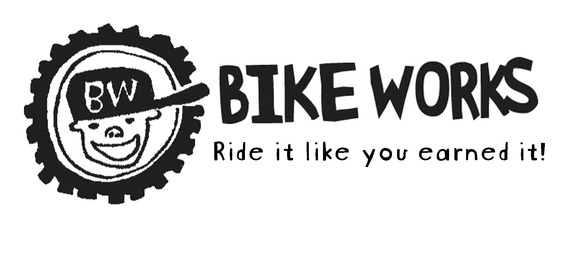 An announcement from Bike Works!
Bike Works, best known for youth programming, a full-service bike shop, and adult repair classes, is adding family biking and adult riding classes to the programming mix! Our family biking suite is geared towards supporting parents and kids in riding bikes together. Join us at a Family Bike Expo, a monthly Kidical Mass/Family Bike Ride, or at one of our classes and seminars on family biking. Not sure about all of this family biking business? We also have a small rental fleet of family biking rigs to test out. In addition to all that, we are launching our first adult riding class next month!
Family Bike Expos
At Family Bike Expos, we bring the bikes to you! Join us for one of the following community events, and come test out a bike, ask questions and be inspired:
Rainier Valley Heritage Parade and Summer Streets
Saturday, August 18, 11am - 4pm
Rainier Ave S & S Ferdinand St
http://www.seattle.gov/transportation/summer_rainier.htm
Mt Baker Day in the Park
Sunday August 23, 10am – 3pm
Mt Baker Park
http://www.mountbaker.org/events-calendar.html
Family Bike/Kidical Mass RidesJulian, of Totcycle, has been organizing Kidical Mass rides for several years now, primarily in north and northwest Seattle. We will be joining the fun with rides in the south end of Seattle (primarily Rainier Valley) on the 3rd Sat of every month, from 11-2. These are short, mellow rides and will always meet at Bike Works. Everyone is welcome! Join us for one (or all!) of following rides:
July 21
August 18 (riding in the Rainier Valley Heritage Parade)
September 15
October 20
Intro to Family Biking Seminar
Join us at Bike Works for a 3 hour seminar on family biking and learn how to make biking with your kids a fun, safe, practical and enriching way to get around town! The class will cover safety concerns, equipment options, riding strategies, way finding and routes and the myriad benefits of making cycling a regular part of your parenting.
Saturday, July 29, 1-4pm
Cost: $15
Bike Works – 3709 S Ferdinand St
Call (206) 725-9408 Ext 1 or email morgan@bikeworks.org for more info.
Rental FleetFor families who are interested in seeing how family biking could actually work in their day-to-day life, but are not ready to commit to buying a bike, we have our new family bike rental program! Bikes that are currently available include:
Sun Atlas longtail bike
Front-mounted child seat
Trail-a-bike
Recumbent/upright tandem
The rental fleet family bikes are available on a sliding scale of $25/75/150 per week per bike. Pay what is comfortable for you and contact morgan@bikeworks.org to reserve!
Bike Riding For Big Kids – Bicycle Street Smarts for Adults
Would you like to ride more, but feel unsafe on the road with cars? Come on down to Bike Works for our road riding class! Learn the skills in both body and mind to feel confident that you can bike anywhere you want to go! We will build bike-handling skills, traffic confidence, way finding and route selection in a fun, safe, and nonjudgmental environment.
This class is for adults who currently know how to ride a bicycle. Join us for one of the following sessions!
Session 1
Wednesdays, August 8-29, 5:30 – 8:30pm
Bike Works – 3709 S Ferdinand St
Session 2
Wednesdays, September 19 – October 10, 5:30 – 8:30pm
Bike Works – 3709 S Ferdinand St
Session 3
Saturdays, October 13 – November 10, 10:30am – 1:30pm
Bike Works – 3709 S Ferdinand St
Cost: $150 (without volunteer commitment), or $100 or $50 with commitments of 9 or 18 hours of Bike Works volunteer support. Call (206) 725-9408 Ext 1 or email morgan@bikeworks.org for more information.
We're incredibly excited to be sharing all of this with you! Please spread the word and thank you for your support!
Ride on,
Morgan Scherer Family Biking and Adult Programs Specialist
Bike Works 3709 S Ferdinand Seattle, WA 98118 206-725-9408 x 1