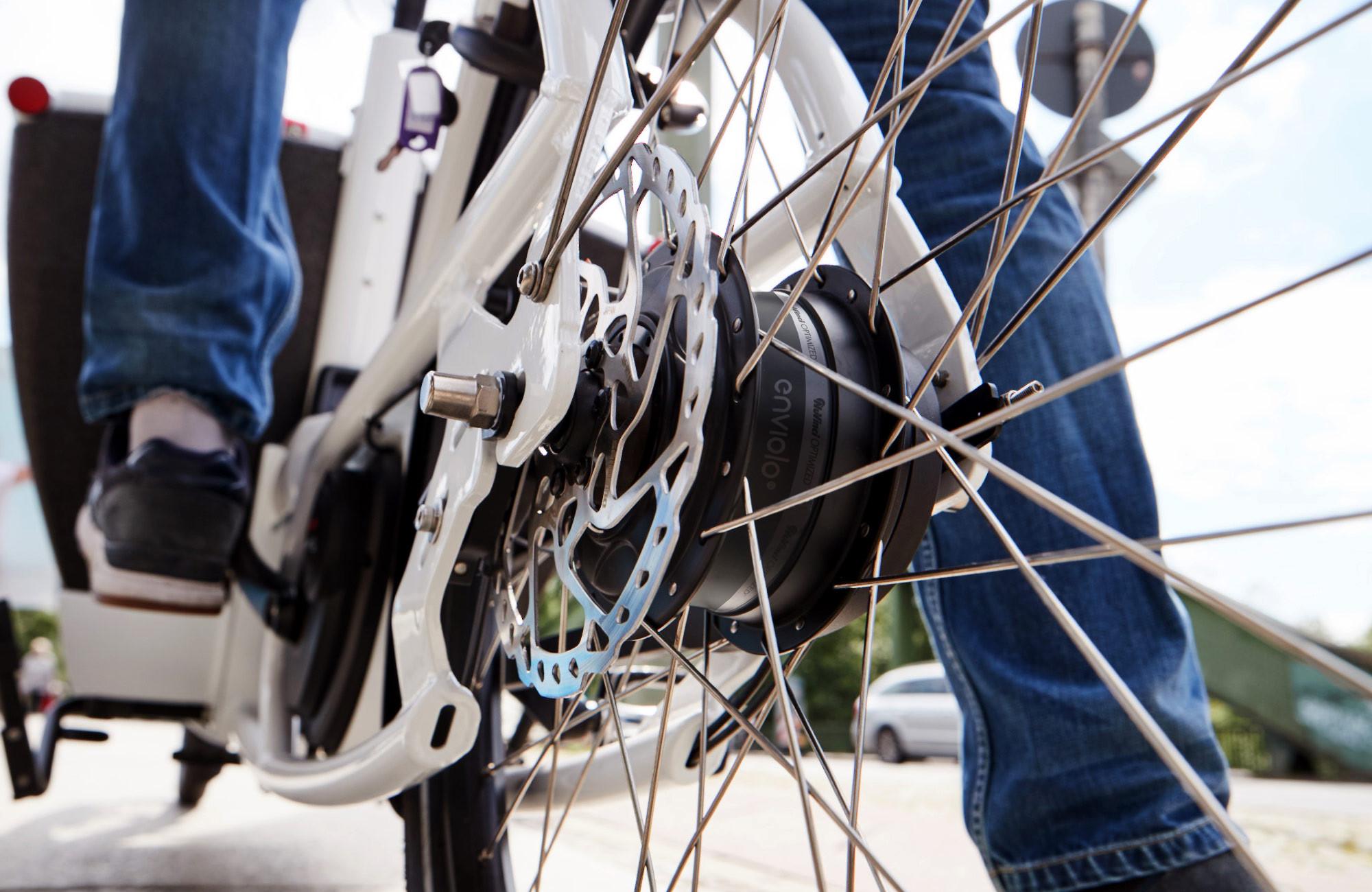 SHIFTING OUTSIDE THE BOX
It's pretty amazing how much we take for granted with cycling transmissions. There are rules of when to shift (always be pedaling!), and rules when not to shift (never when climbing a steep hill!), and lots of clicking and rubbing. It can be overwhelming.
And it's precisely this reason why Fallbrook Technologies, developer of the Nuvinci CVT (continuously variable transmission) hubs, now licensed under the Enviolo brand name, has stuck with it over the years in a competitive market of bike and e-bike shifting systems.
The experience of riding a bike equipped with an Enviolo or Nuvinci hub is one of fewer rules and regulations. You can shift whenever you like, even at a stop. And there's no 'steps' or 'gears' you shift between. As you twist the shifter on the handlebar, your pedaling gets easier or harder in a seamless way.
BUILT FOR ELECTRIC BIKES
Nuvinci, hence Enviolo, has long partnered with Bosch to pair their shifting system with Bosch's motor intelligence. Years of collaboration ensure that the Enviolo product can be trusted to perform even under the added stress on your drivetrain encountered on all electric bikes.
CARGO CAPABLE
Cargo bikes present unique challenges to shifting systems. The added weight of the larger bike, multiple passengers, and/or the added cargo can strain your shifting system and increase wear and tear. From the beginning, Nuvinci (now Enviolo) has partnered with cargo bike makers and tested their products rigorously in real world situations.
FIND ENVIOLO ON THESE BIKES
FIND ENVIOLO SHIFTING ON THESE BIKES